When it comes to designing a brand and picking a colour scheme for your company logo or website it is essential you understand what colours represent and how it can be used within digital marketing. Colour is a very important aspect in communicating with your customers as each colour connotes a different meaning and brings a different feeling to the viewer. Using particular colours within your branding can effectively influence your target market.
By using the same colors in all your business ventures, you strengthen your brand's association with those colors, and by extension strengthen brand awareness as a whole. What this all amounts to, at least for branding, is that you must choose your branding colors carefully as they'll have a direct influence on your brand identity. 
A number of studies on the relationship between color and branding reveal that up to 90% of snap judgments made about products can be based on color alone, that colors influence how consumers view the 'personality' of the brand in question, and that the relationship between brands and color hinges on the perceived appropriateness of the colour being the right 'fit' for the particular brand. Whether you're a designer or a business owner, it's helpful to know colour meanings and symbolism so you can make informed decisions.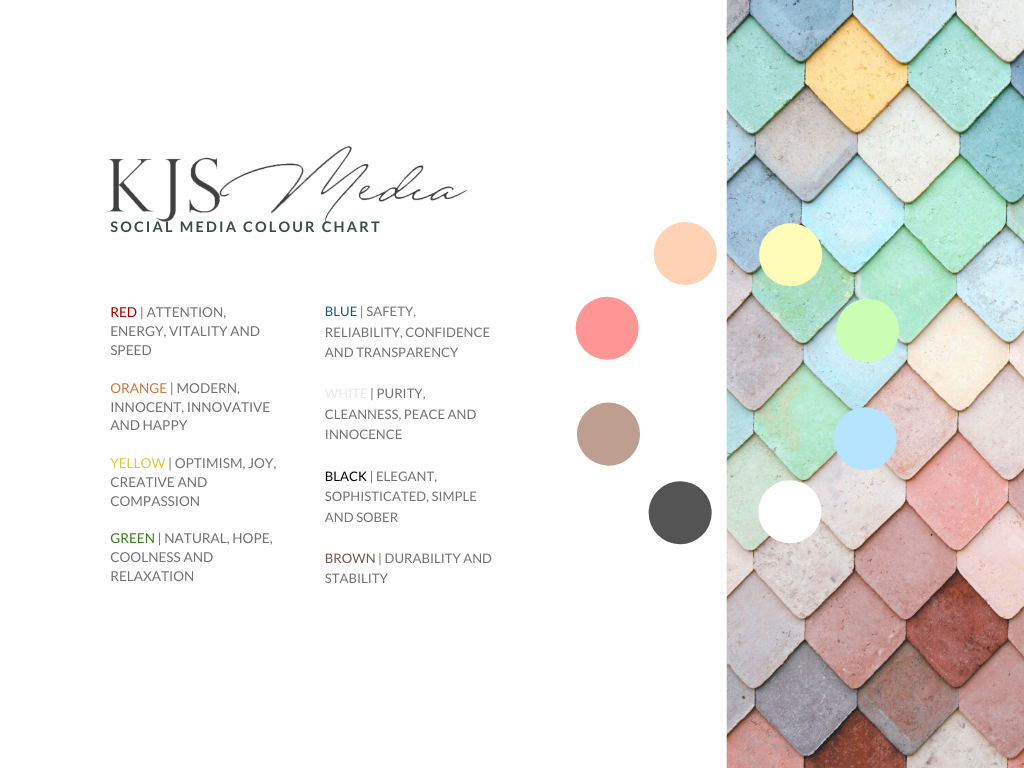 #colour #branding #colourscheme #brand #company #business #corporate #meaning #definition #important #visual #colourchart #socialmedia #contentmarketing #logodesigns #businesscards #webdesign #website #appearance #onlinemarketing #digital #digitalmarketing #influence #advertisement #symbolise #symbolic #buildyourbrand #expand #brandawareness #connection